CMS is excited to add a new area under our umbrella. Traditionally CMS is known as a dangerous game hunting operation with some plainsgame hunting to complement a client's dangerous game bag. As a result we have not catered for clients wanting to hunt a plainsgame bag exclusively - usually first time hunters to Africa. When we did get an inquiry we referred them to other operators. One of the main reasons is that we never found a plains game area that met our criteria of free range, unfenced, community - orientated and ethical hunting in an attractive area. CMS is excited to announce that we have found that gem of an area that ticks all our boxes and more!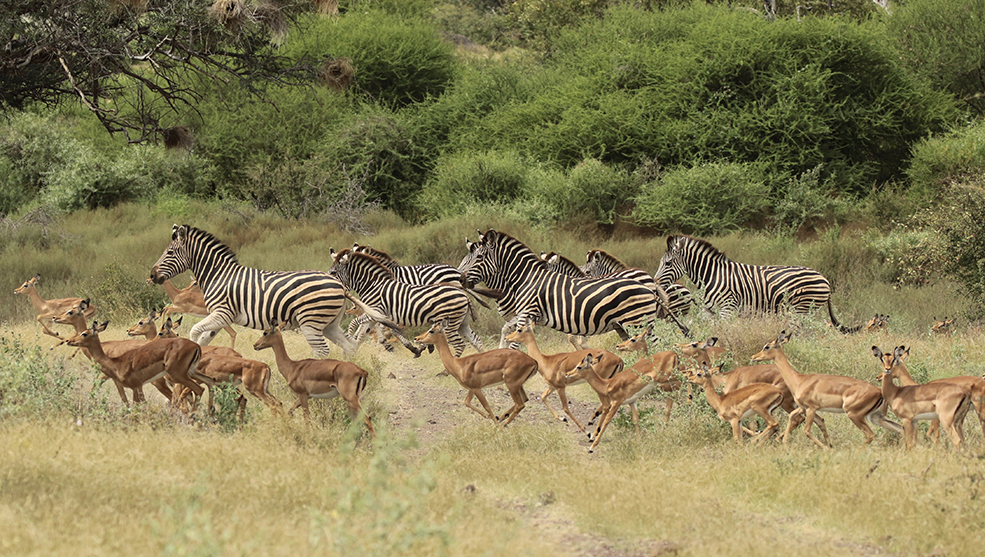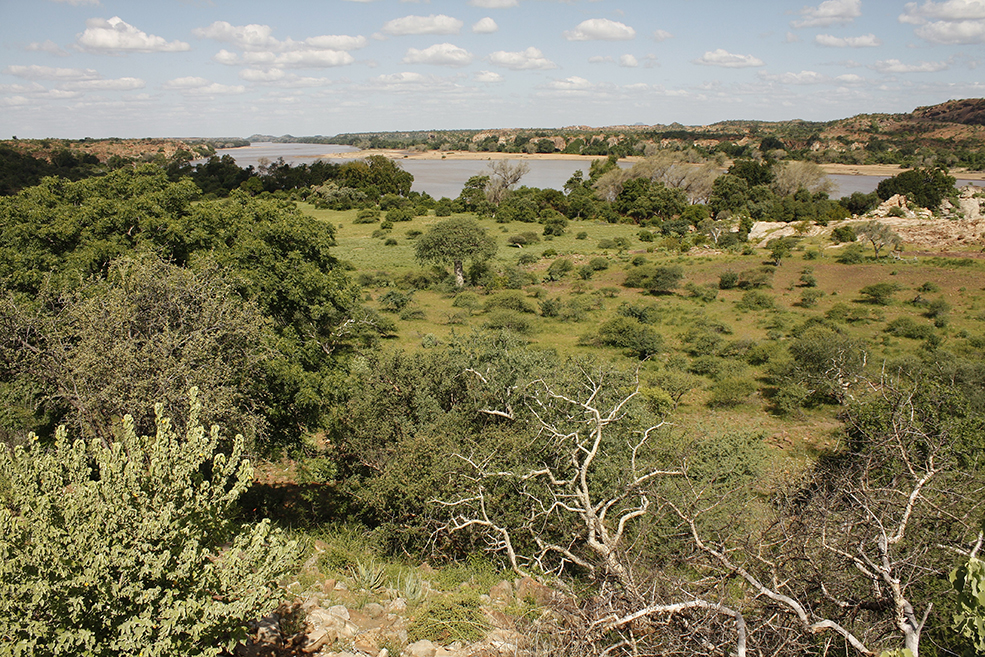 Sentinel Ranch is situated in southwestern Zimbabwe. This pristine wilderness area is on the north bank of the Limpopo River and has been privately managed by the Bristow family for over 50 years. The ranch, which is 32,000 hectares (81,000 acres), operates as a hunting area in association with the local community under CAMPFIRE. This stunning area has varied and multiple habitat types including towering riverine and Malala palm forests, gold and copper sandstone hills and gorges, vast scrub savannah, grassy plains, mopane woodlands, numerous perennial natural springs and seasonal waterholes.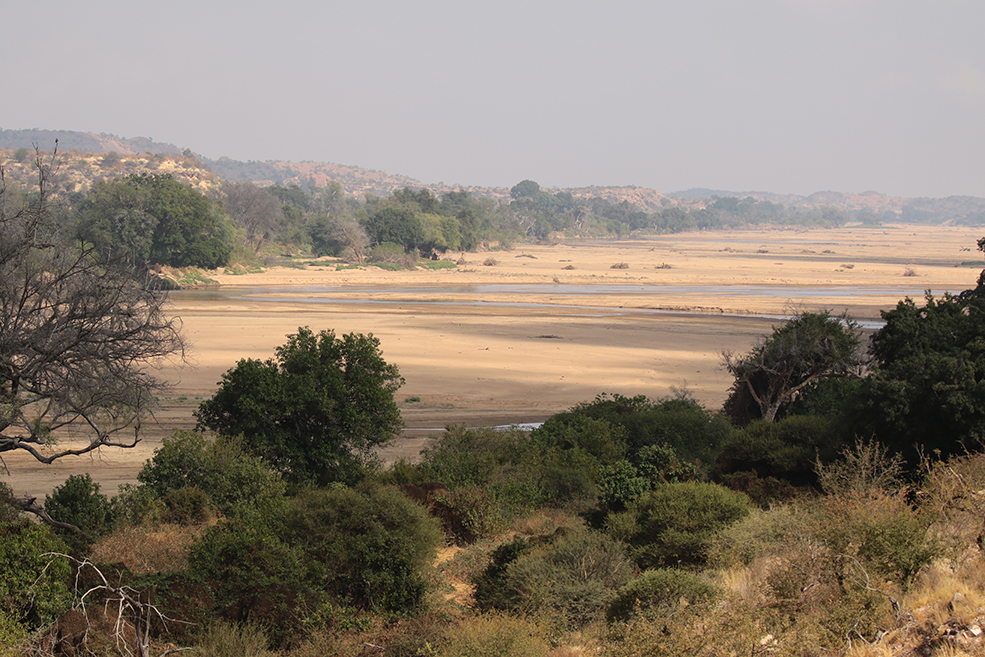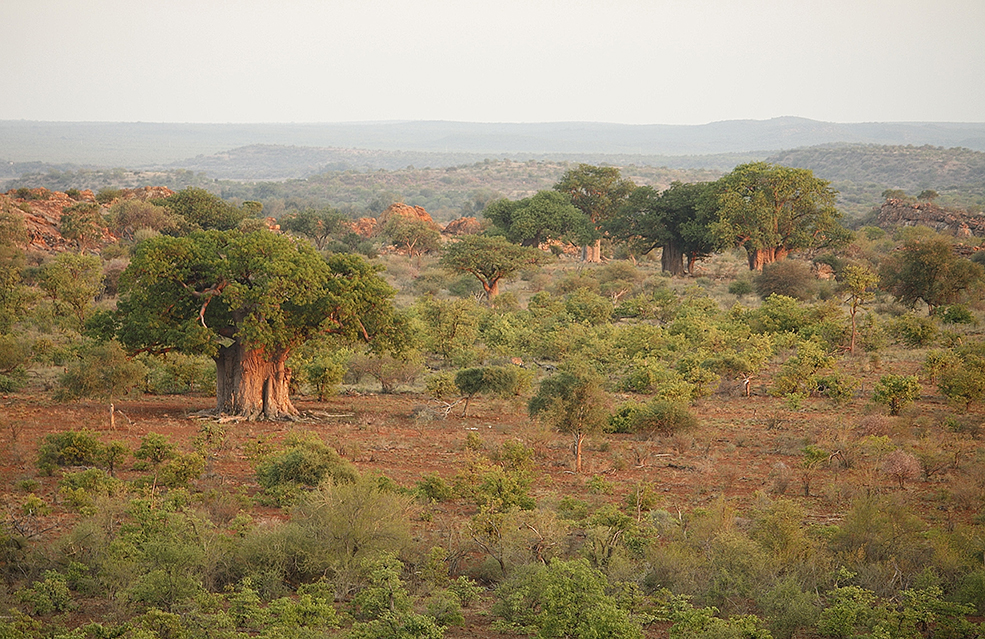 At Sentinel you can enjoy a rich abundance and variety of iconic African animals. This stunning area is so unlike many plains game areas in Zimbabwe that have pumped water holes in flat, boring mopane scrub surrounded by a perimeter fence! Sentinel has incredible natural biodiversity ranging from African elephants, Livingstone eland, giraffe, Burchell's zebra, blue wildebeest, greater kudu, impala, bushbuck, steenbok, grey duiker, nyala, waterbuck, black-backed jackal, spotted and brown hyena, warthog, bushpig and klipspringers.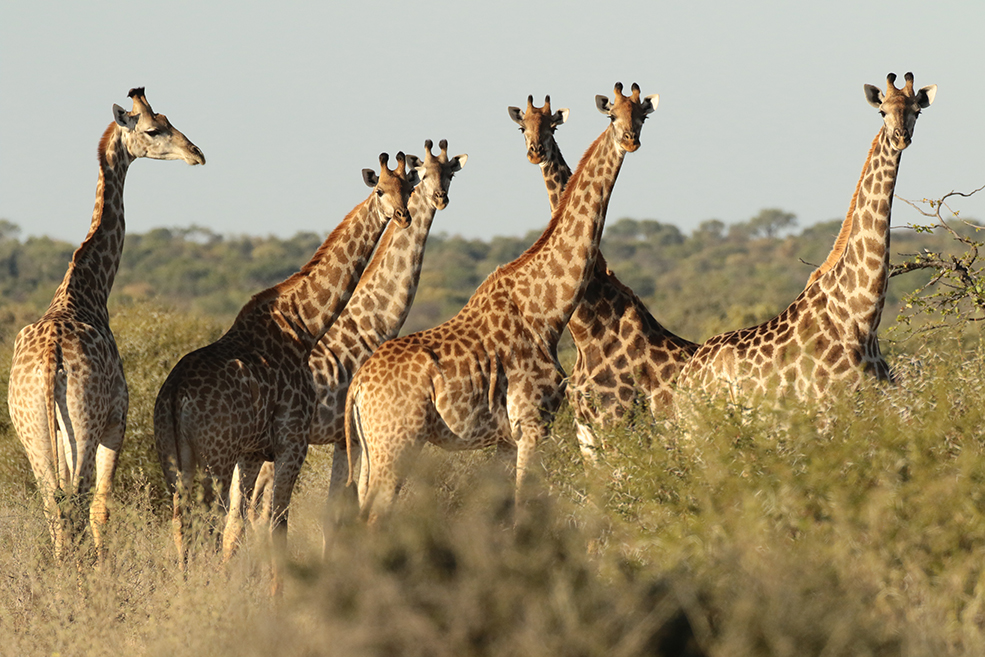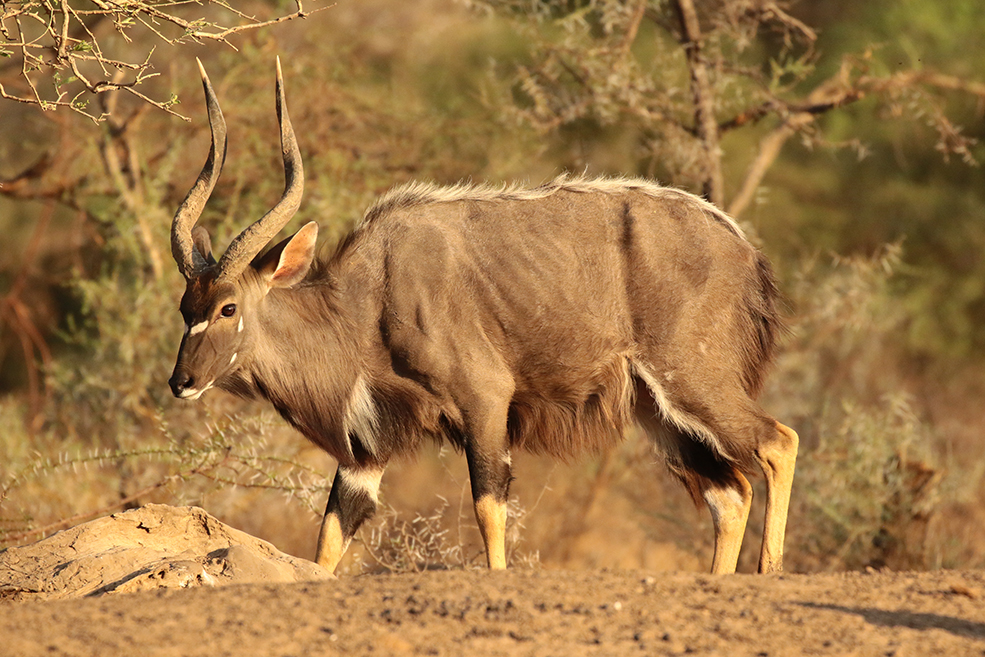 Smaller mammals such as chacma baboons, vervet monkeys, civets, genets, porcupines, hyraxes, red rock rabbits, honey badgers, scrub hares, antbears, springhares, bat-eared foxes, striped, slender, dwarf and white-tailed mongooses, and various rodent and bat species are common. Leopards, lions, cheetahs and, occasionally, the African wild dog, may also be seen.

As a result the plains game hunter that joins CMS at Sentinel Ranch will not only be able to collect a wide variety of plains game but they will also experience the excitement of hunting plains game in and amongst dangerous game in a huge unfenced area on foot. This is what hunting is supposed to be and as a result the hunter will have a far more fulfilling experience all round!

Sentinel Ranch has been declared core wildlife area in the Zimbabwean component of the proposed Greater Mapungubwe Transfrontier Conservation Area which straddles the confluence of the Limpopo and Shashe Rivers between Botswana, South Africa, and Zimbabwe.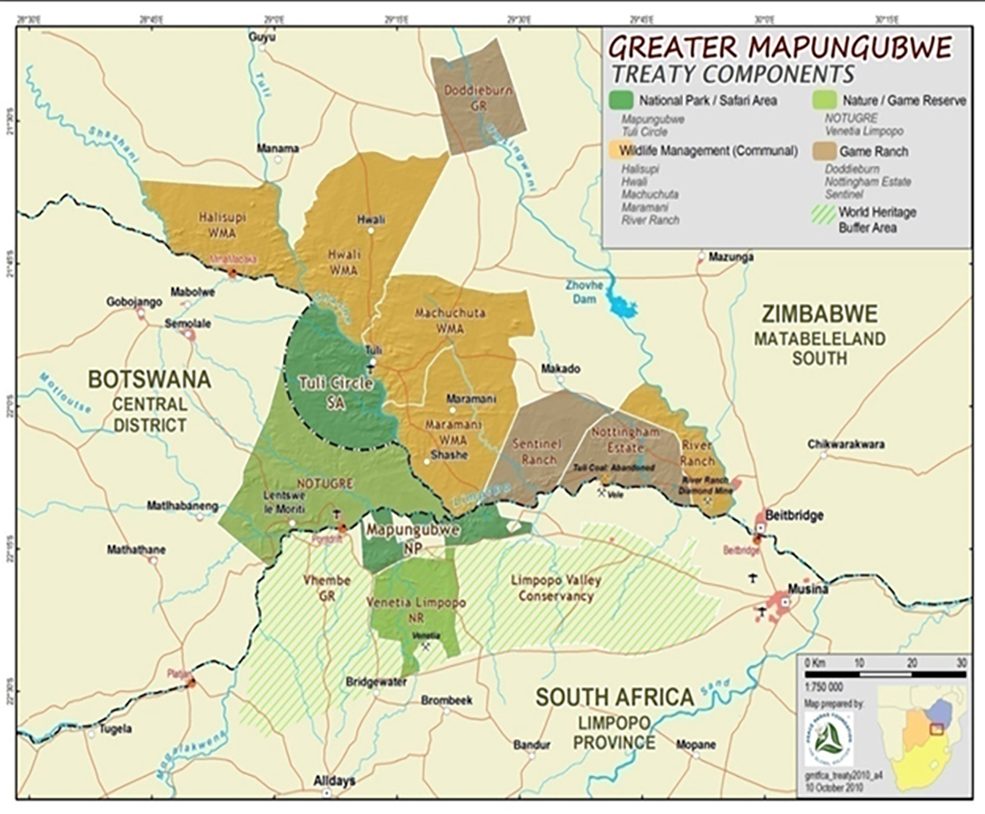 (Copied by permission of the Peace Parks Foundation)
ACCOMMODATION AND SERVICE
The picturesque stone-and-thatch lodge nestles between giant baobabs and boulders at the foot of a magnificent sandstone cliff and is barely perceptible in the landscape from a distance. Each of the four stone-and-thatch chalets (one sharing, three twin - all with ceiling fans, bathrooms ensuite, hot and cold running water), are simple yet comfortable, and very private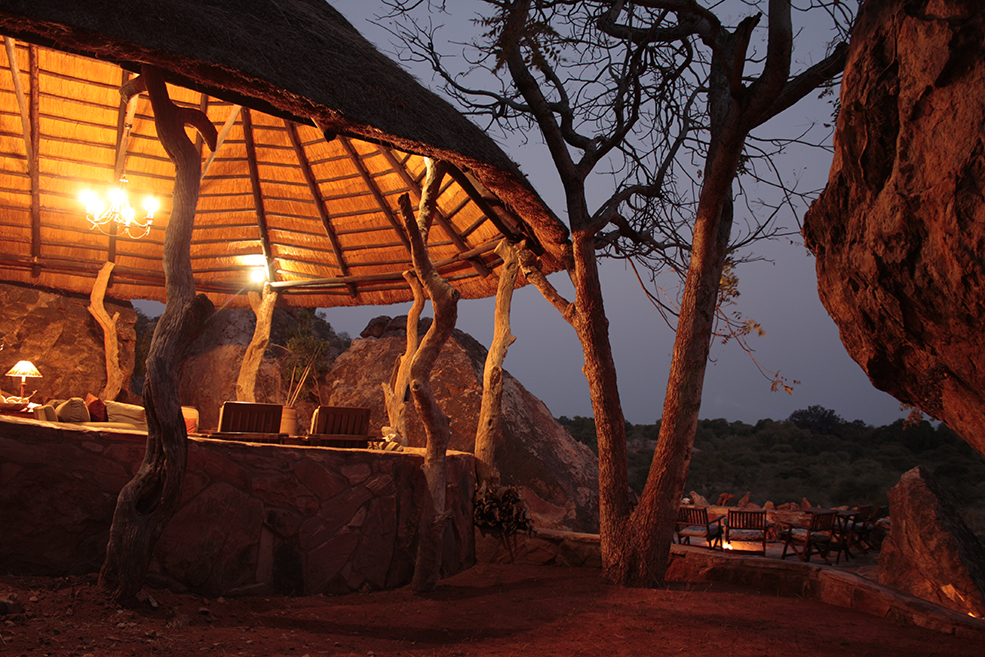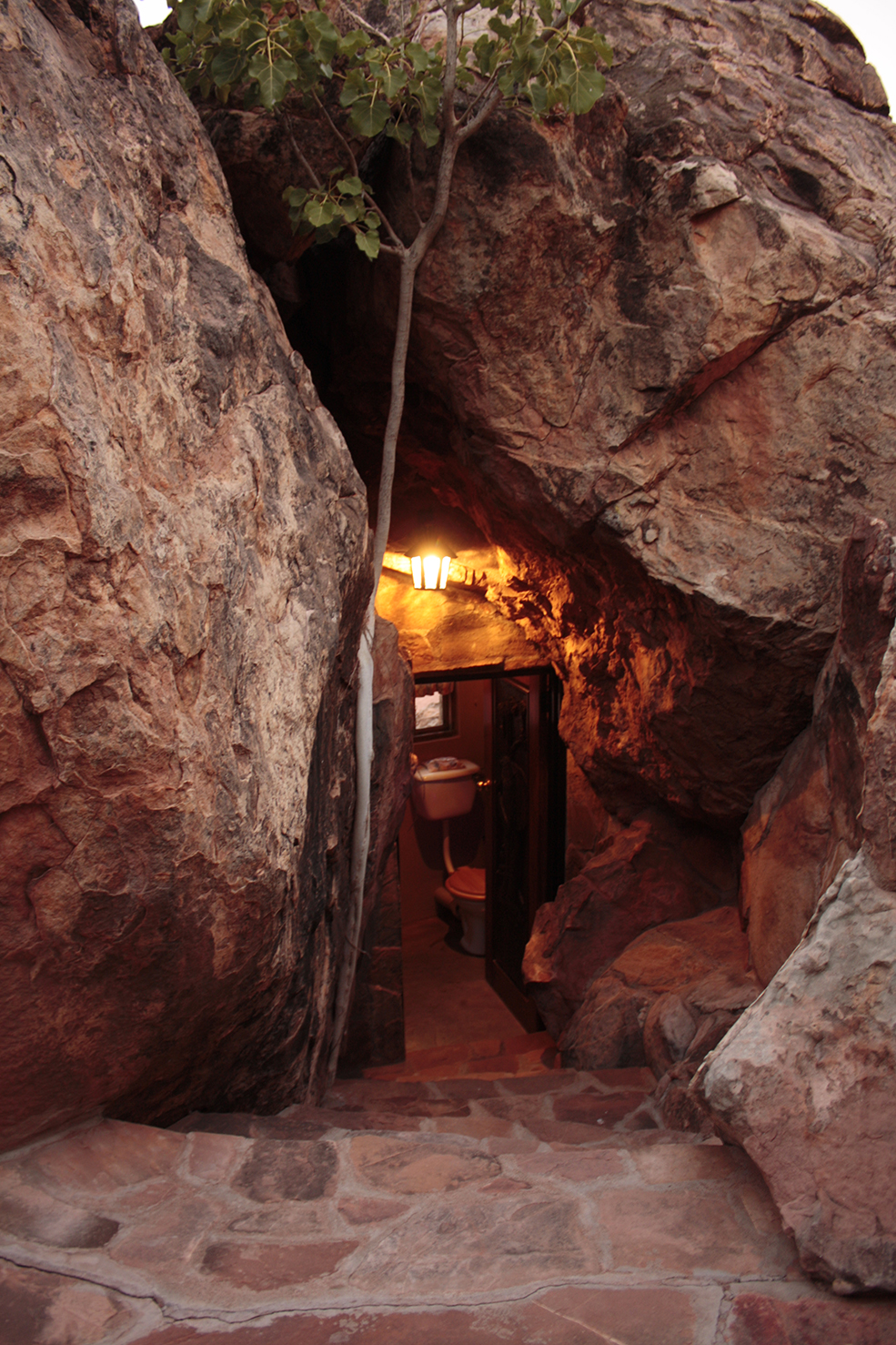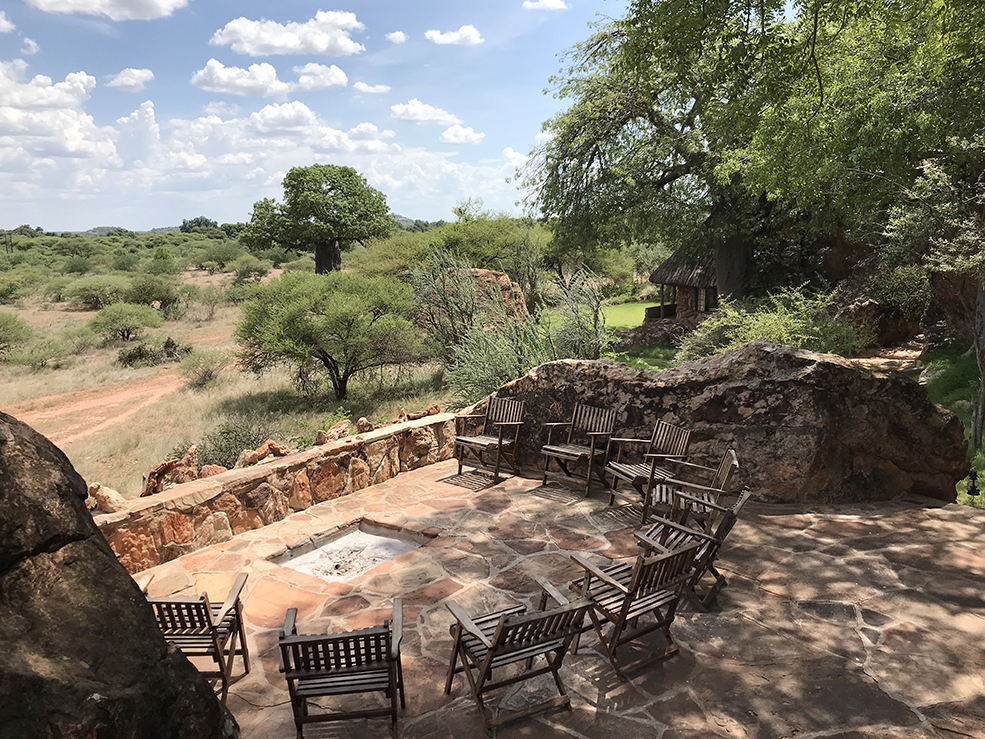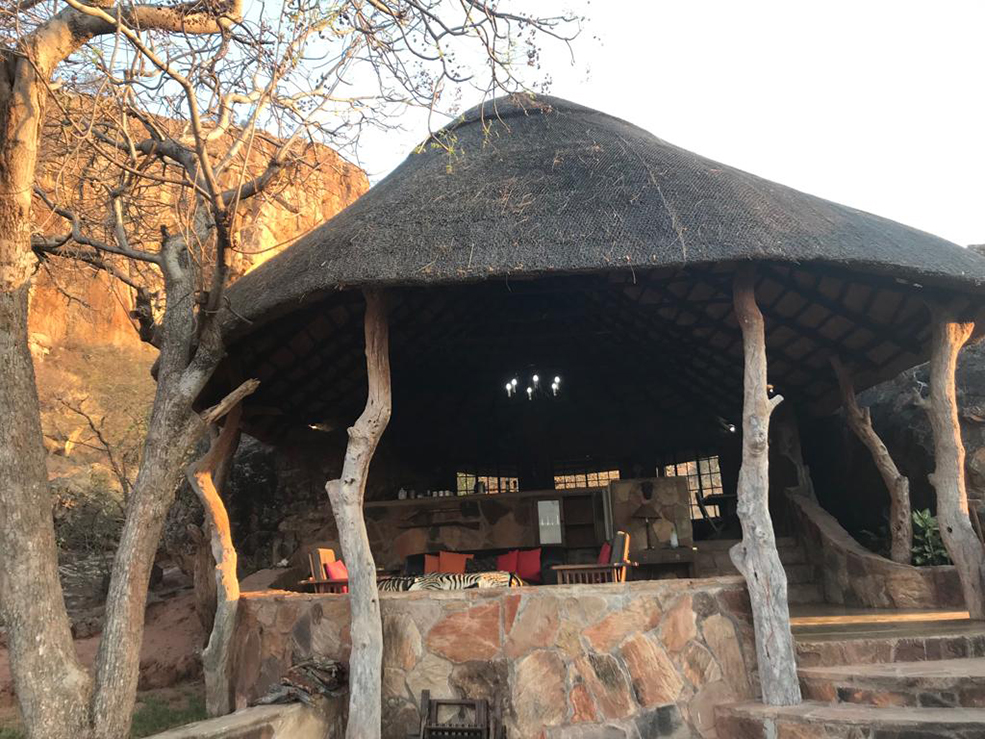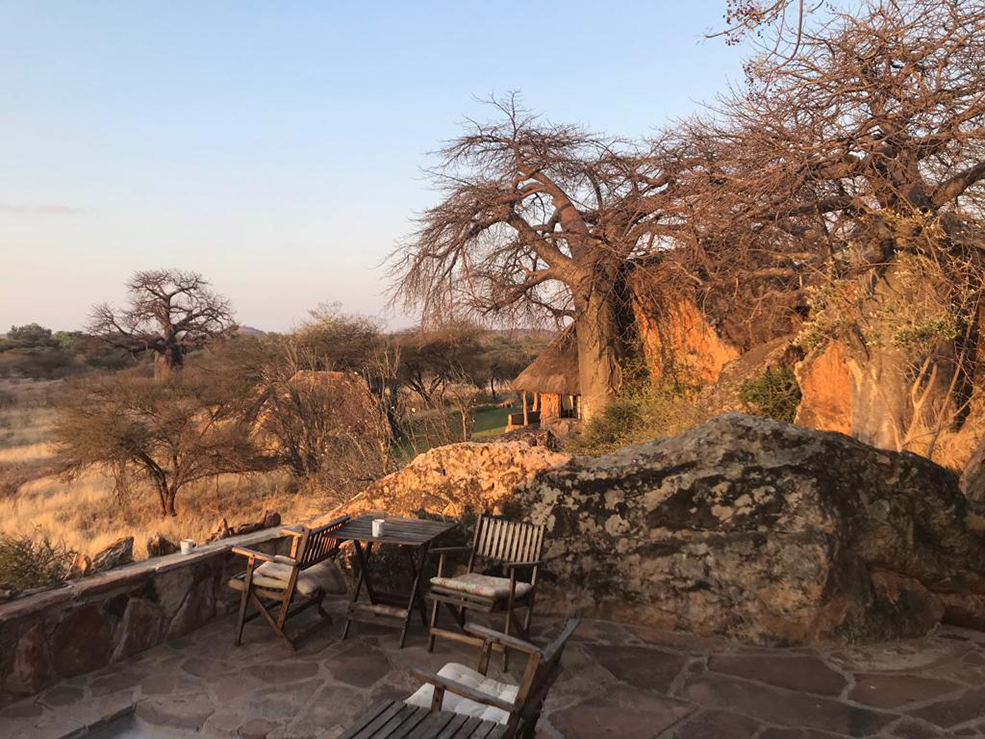 Sandstone Camp really blends into its natural environment. The open-fronted dining room, living room and fire-pit overlook a sprawling plain and a not-too-distant waterhole frequented by elephants and antelope. While hunting Sentinel Ranch with CMS clients will experience the same high standard of food and service that we have become famous for! You will be guided by one of our CMS PHs who are all well known to be amongst the top PHs hunting in Zimbabawe and you will have exclutivity of the hunting area during your stay.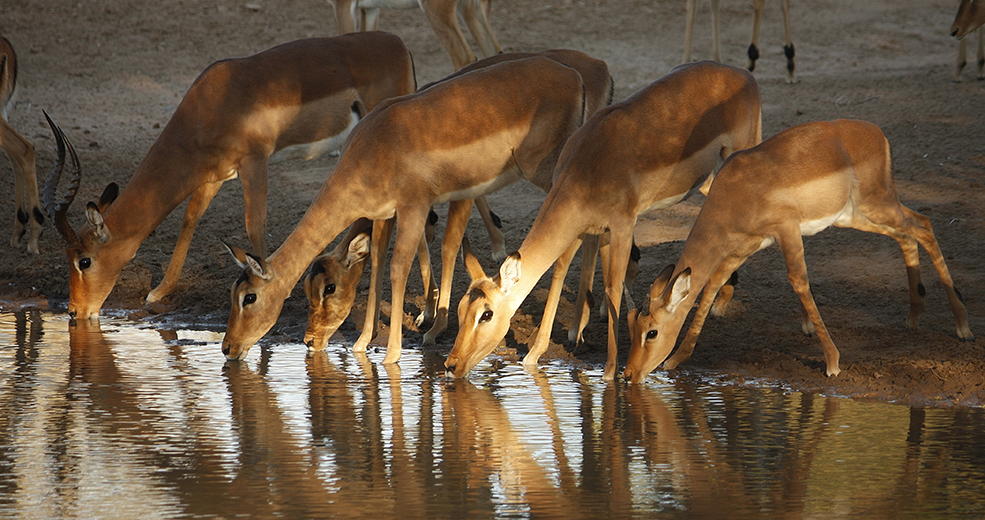 CMS also encourages hunters to bring observers with them as Sentinel has so much more to offer apart from the beautiful camp and oustanding hunting!!

BIRDING
There are over 400 species of birds, including ostriches, which makes for a birders paradise.

DINOSAUR FOSSILS
There are at least fifteen different dinosaur fossil sites that date back to the late Triassic (250-208 million years ago) and early Jurassic Ages (208 -144 million years ago).

HISTORICAL SITES
The numerous archaeological sites on Sentinel Ranch are pristine and well-protected. Sentinel Ranch boasts some of the most magnificent bushman paintings and a number of famous bushmen shelters - all well worth visiting!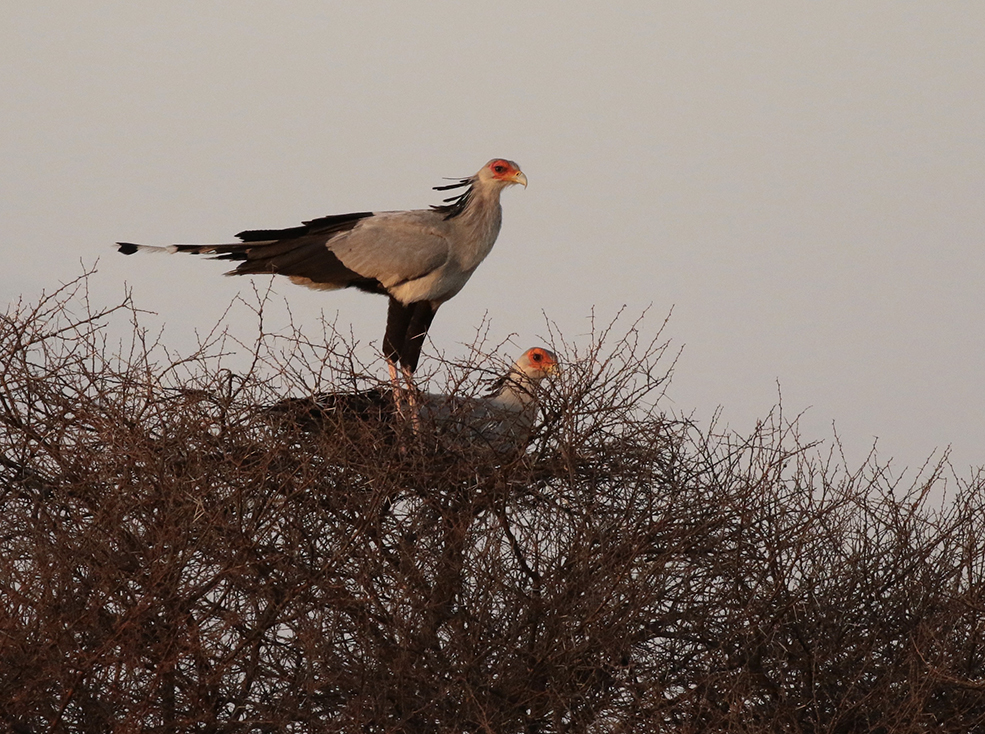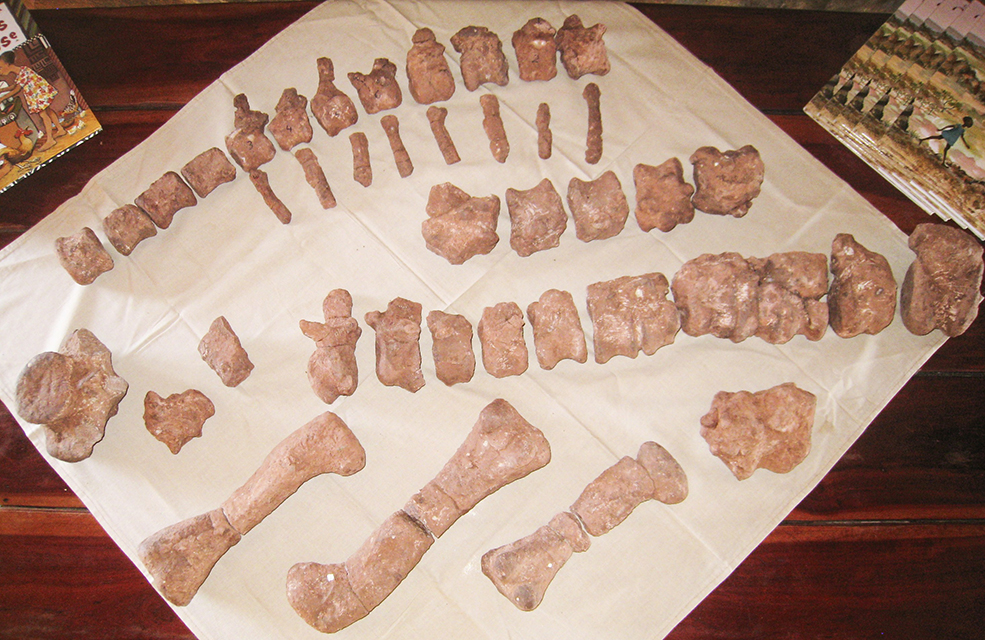 Both Digby and Vanessa are absoluetly authorities on this area. They are both passionate about the wildlife and people that live here and trips with them to the various sites certainly can be organised which is well recommended to hunters and non-hunters alike!

Come join CMS for your next plainsgame hunt in a true wilderness area!